Building Peer Leadership in California strives to:
Provide expert trainings and resources to peer-run organizations and leaders
Create forums for organizations to help one another
Promote diversity, equity, and inclusion with a goal of enhancing the leadership landscape in the peer workforce
Support Peer Support Specialists in the Behavioral Health systems of care through certification, training, connection and collaboration
CAMHPRO is invested in helping peer-run organizations to grow and to be sustainable. It is also about empowering and equipping new peer-run organizations to start and develop.
View the Building Peer Leadership syllabus
Take advantage of all this program has to offer as well as the upcoming events by clicking the red button to enroll.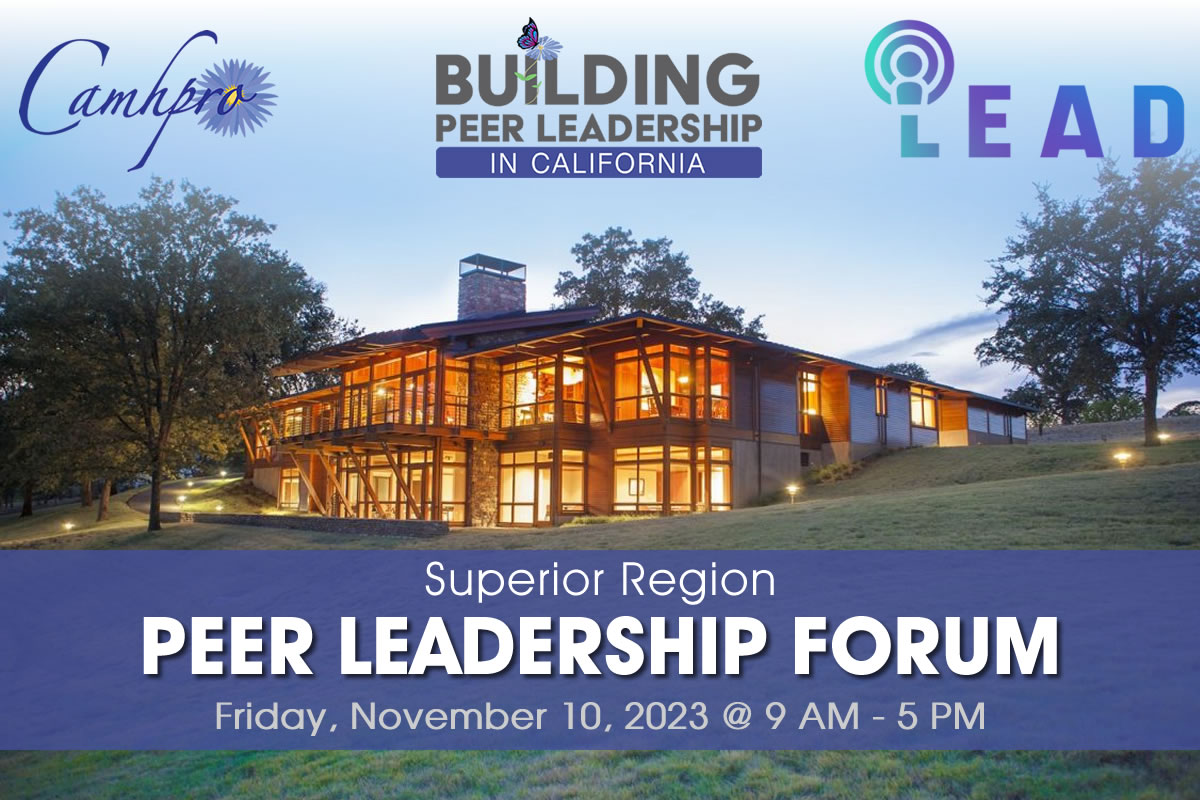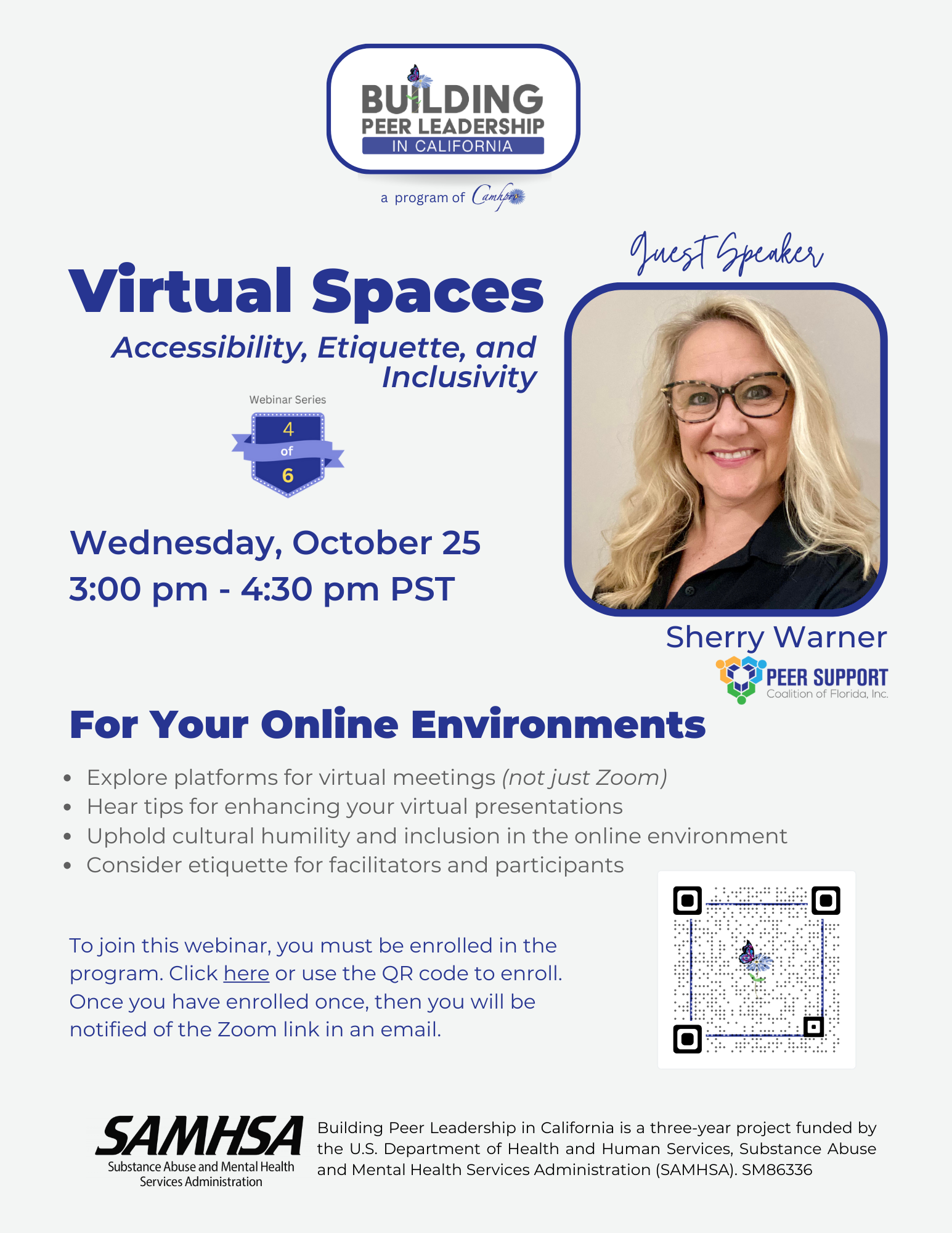 On October 25th we will present a webinar called "Virtual Spaces: Accessibility, Etiquette, and Inclusivity." This webinar will show you how to take advantage of the many platforms for virtual meetings (not just Zoom), tips for enhancing your virtual presentations, how to uphold cultural humility and inclusion in the online environment and more.

Our presenter is Sherry Warner of the Peer Support Coalition of Florida. The webinar starts at 3pm Pacific.If you have never been to a webinar with Buidling Peer Leadership, click the red button to enroll in the program.