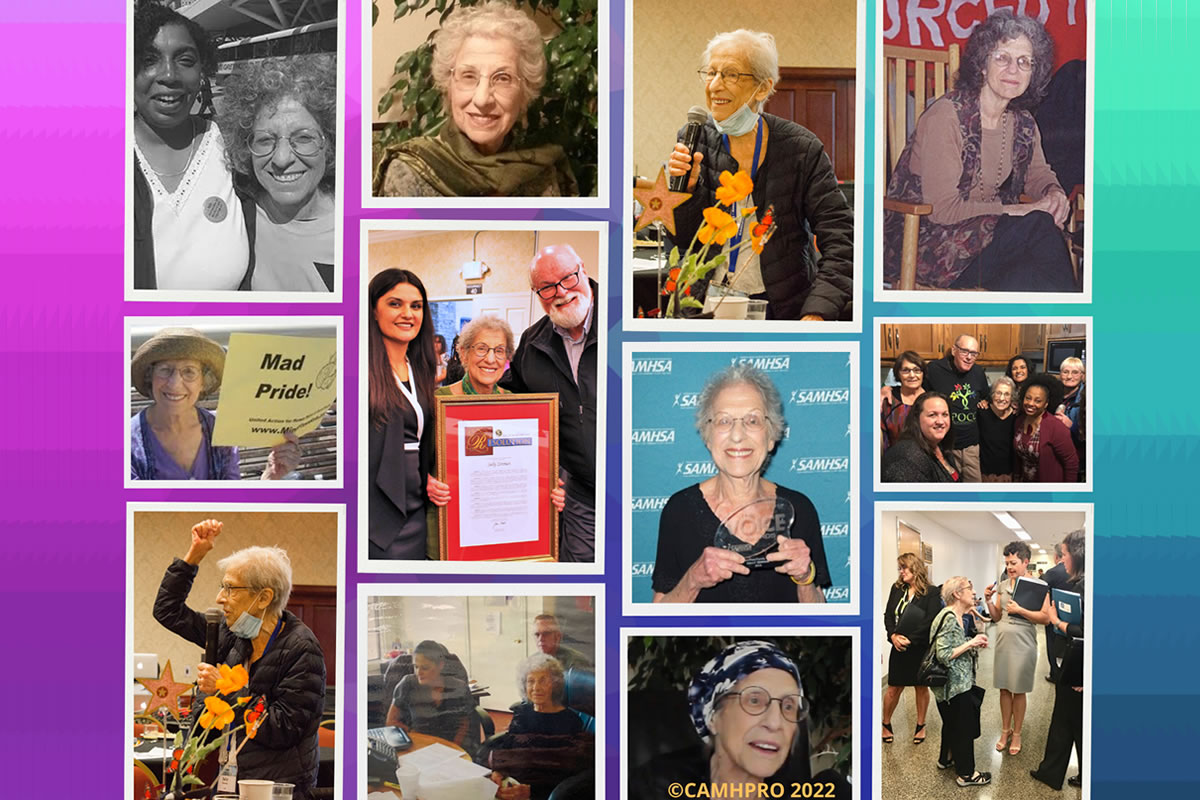 Sally Zinman, a pioneer in the mental health Peer Movement, is a superhero to many in California and across the United States. She is the founding director of CAMHPRO and the guiding force behind its advocacy and structure since the nonprofit was formed some 10 years ago. Sally has worked for 45 years for inclusion of people with lived experience in every aspect of mental health programs and services.
After a 17-year battle with cancer, infections, and then COVID, Sally died late August 25, 2022 with her daughter by her side. The ripple is still rolling through CAMHPRO and through the peer community. We had planned to kick off this blog by writing about the goals of CAMHPRO in the Peer Movement and to blather creatively and succinctly about all things peer related. However, we now feel that Sally deserves to be the focus of the first blog post.
Sally's core hometown group, the Peers Organizing Community Change (POCC) in Alameda County, organized a virtual Healing Circle on August 29. Even with short notice, more than 150 people appeared on Zoom to share stories, express their love, and remember Sally together. The event ended with one of Sally's favorite songs, Lean on Me by Bill Withers.
So you never expect a hero to die, but Sally has left a strong legacy. At CAMHPRO, we will move forward, trying our best to carry on Sally's lifelong dream; she dreamed of a system with no involuntary treatment for mental health. Sally envisioned a voluntary system, planned, implemented, and continued by people who have been there and know that we can get well. We will never be able to fill Sally's shoes and she will be missed always. However, we can make her proud and continue, on her shoulders, to build the Peer Movement bit by bit, just as she did.
In honor of Sally, we ask - what you can do today to support her dream, our dream?