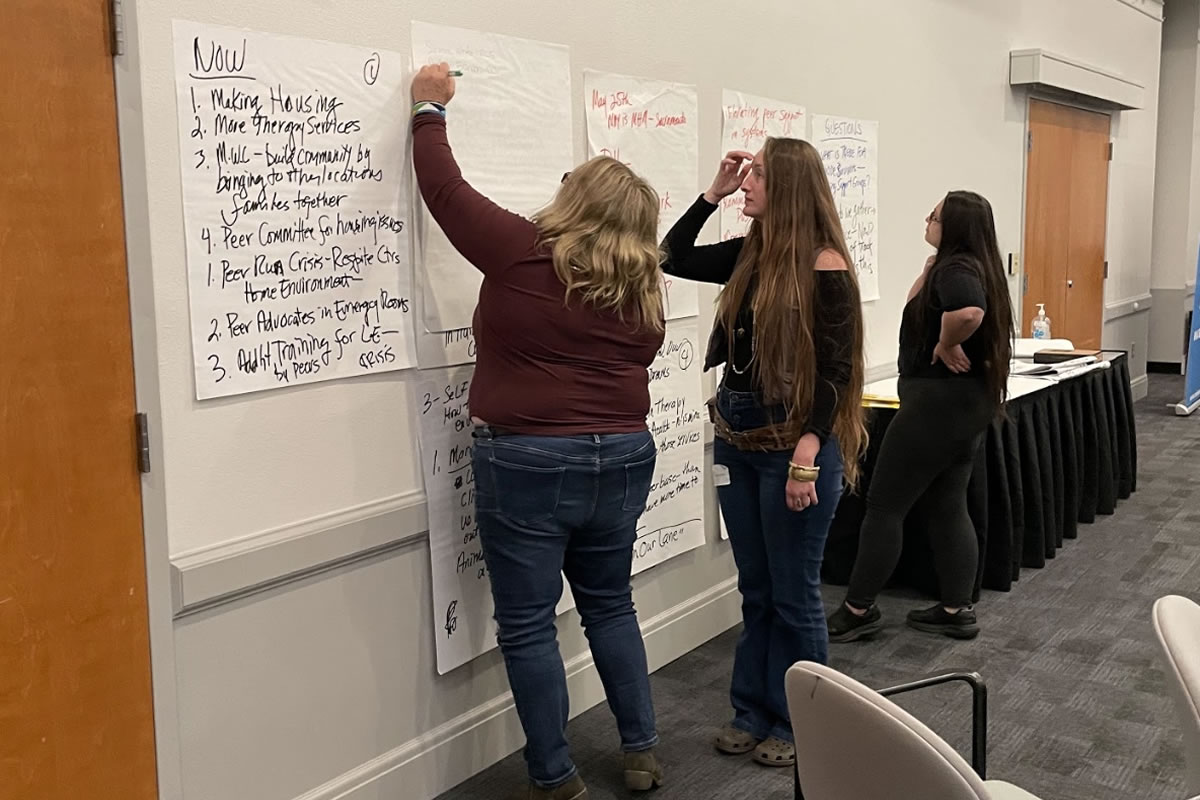 An important component of the LEAD Program is creating on-going advocacy work which is generated through community participation in local Listening Sessions and Summit. We are happy and excited to report on the work of our year one advocacy partner organizations which are continuing projects and programs inspired by the LEAD activities and outcomes.
For the Superior Region, Modoc County's Living in Wellness Center is providing extensive outreach and educational resources in partnership with their Behavioral Health Department, "Strong Families" Native American Program, Senior Program Services and the Superintendent of Schools. In Los Angeles, Project Return Peer Support Network is planning community-based educational workshops to support millennial youth and their families and address LBTQUIA concerns.
Moving to the Central Coast, San Joaquin County's Peer Recovery Services is working on a five-year plan to create a Peer Respite in their community. In San Luis Obispo County, Transitions Mental Health Association has hired a bilingual peer support provider to work with youth in high schools, and in collaboration with the Behavioral Health Department, and supporting teens in the north county. Back in the Bay Area, Peers Organizing Community Change will hold their planning meeting with their Peer Housing Committee in early September.
This fall we will be working with these agencies as well as five more from the year two activities. We are looking forward to what this last year's outcomes, the voices of consumers, will inspire. The agencies include Riverside University Health Systems, Consumers Self Help Center, Manzanita Services, Mental Health Association of San Francisco, and the Self Help and Recovery Exchange.
CAMHPRO is honored to share your dedication to improving the health and well-being of your community!